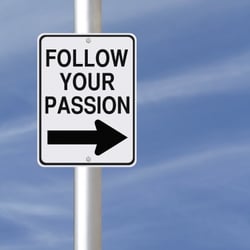 We chatted with one of our expert virtual learning producers about the journey that lead her to InSync and how her HR background translates to virtual learning. Each of our producers has their own unique story, and their own perspective to bring to the field of virtual classroom production. Our learners are so lucky to have dedicated producers and facilitators like Brigit!
Passion is what gives meaning to our lives. It's what allows us to achieve success beyond our wildest imagination. Try to find a career path that you have a passion for. Henry Samueli
This couldn't be more apt for my path to producing at InSync. With an extensive background in HR and compensation, I worked face-to-face with a lot of people and discovered my passion for training.
After taking eight years off to be a stay-at-home mom, I was looking for my next move and kept coming back to my love of training. I wasn't sure how to make it fit into my busy life with four children, though. As luck would have it, I had a chance encounter at a party where I met InSync producer Jennifer James and I got goosebumps after hearing what she did for work. I kept thinking to myself, "This is exactly what I am looking for!"