BYTE session recap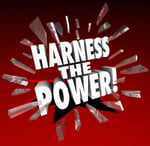 As we all know, visual learning aids are wildly popular. Learners respond to, and remember, colorful images related to the content being presented. Infographics in particular have gained popularity in learning programs in the past few years. Karin Rex, a nationally known facilitator specializing in soft and technical skills, recently joined our BYTE presenter ranks with her wildly popular session, Harnessing the Power of Infographics as Teaching Tools.
Referencing this BYTE content, this blog post defines infographics, highlights how they can help us learn, and the five composition elements you need to include in successful infographics for the purpose of learning.
To review all of the examples, recommendations, and guiding principles Karin shared during her BYTE event, access the recording here.