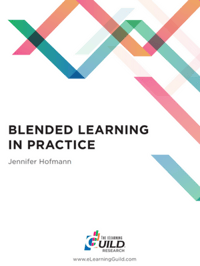 Are your organization's programs ready for the future? Has the instructional design approach you use evolved to support and actively engage modern learners? What implementation process works best when introducing this innovative, flexible methodology?
Ultimately, effective blends rely on addressing all moments of learning need and modeling the way work happens today. And while learning professionals and researchers alike have identified proven benefits, stakeholders correctly point out that risks logically follow widespread change.
I'm pleased to collaborate with eLearning Guild to answer these questions and address these realities in my new report, Blended Learning in Practice.