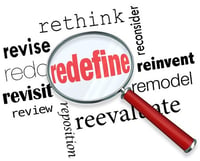 If you are on any learning related email lists, you've been seeing the word "modern" quite often over the last 12 months. Modern learning, modern workplace, modern design, and so on.
What does it mean? And why do we need to make that distinction?
Some would argue that technology is driving the need to redefine learning, and it's time to throw out the old ways of doing things. I would argue that technologies come and go, and it is the learners who are driving the need for modernization of the learning function.