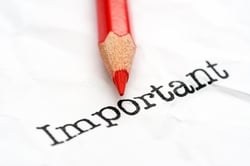 What's Really Important?
In a previous post, we provided some insight into the trending topic of microlearning. Because it's so popular and supports the way business is being done, there's lots of movement in the industry to put it into action. But, we need to make sure that it is done the "right way" for our learners.
Let's look at some of the important elements of quality microlearning that can guide the development and design process.