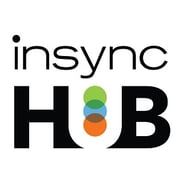 Navigating the modern learning landscape is an overwhelming endeavor.

How do we become the experts-in-everything our learners and organizations expect us to be? I looked, and couldn't find the right solution.

So InSync Training created one.

We proudly announce the Blended Learning Hub: an innovative makerspace designed specially for training and learning professionals.

In the collaborative spirit of the modern classroom, the Hub provides a unique perpetual learning experience through:
Monthly learning campaigns focused on a critical blended learning topic, like instructional design or gamification
Personal learning pathways that allow you to reach the level of mastery you need for your own personal development
Expert guidance and support from Blended Learning Curator, Phylise Banner
Subject Matter Expert hosted live online learning events, aligned to the monthly learning campaign topic
An engaging community designed to promote and support social collaborative learning among peers
Exclusive resources and purposefully curated content from trusted resources
The Hub launches on March 6, 2017, and it only needs one more thing: you!
As our "thank you" for your meaningful contributions to our industry, and the immeasurable support you've provided to your learners, I'd like to invite you to learn in the Hub for free from opening day, March 6, 2017, though April 2, 2017.
Over these four weeks, you'll not only get the full Hub experience, but also the opportunity to complete the Blended Learning Instructional Design learning campaign.
All you have to do is pre-register here. No payment information is required - just your name and email address.
Share the news. Spread the word. All experiences in learning & performance and education are welcome and valued in the Hub.
We look forward to learning from you.