Blended learning is here to stay, but to be successful, trainers first must address a variety of technical, organizational, and instructional design challenges.
With the expansion of the global workforce, and the continuous shifting of global economic factors, the time for blended learning has arrived. But how do we make sure we do it right? What are the hidden challenges that can create a roadblock to success before we even roll out the program?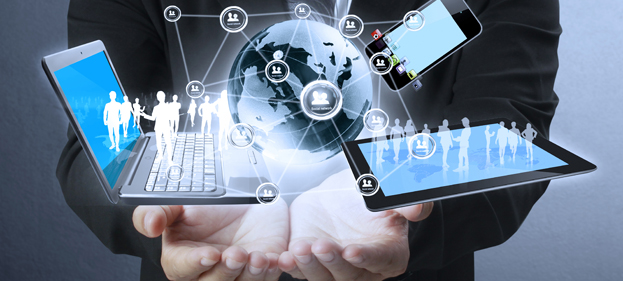 This post addresses the strategies and solutions for anticipating and minimizing the most common challenges when designing and implementing a blended learning solution, including technical, organizational, and instructional challenges.
The term, "blended learning," is used in such disparate ways among learning professionals that it has begun to lose its meaning. In most cases, what is labeled "blended learning" is typically one topic, offered in numerous ways, or a hodgepodge of different training offerings under the same topical umbrella.
What blended learning should mean is:
Using the best delivery methodology(ies) available for a specific objective, including online, classroom-based instruction, electronic performance support, paper-based, and formalized or informal on-the-job solutions.
Technical Challenges
The technical challenges are not about getting technology to work on networks (though that is an important first step); rather, they are concerned with ensuring the success of the program by utilizing and supporting appropriate technologies.
1. Ensuring participants can successfully use the technology.
Solution: Don't introduce all of the available technologies at once, and use the simplest technology possible to make your point. Also, make sure trained support is available for each technology and that the facilitator has the answers to the most common problems.
2. Resisting the urge to use technology simply because it is available.
Solution: Start with smaller initiatives, and once the technology works, build on that success, and incorporate lessons learned.
Organizational Challenges
Management often agrees that blended learning is the correct direction for training initiatives, but it fails to understand this is a complex process that needs thought beyond an individual program.
3. Overcoming the idea that blended learning is not as effective as traditional classroom training.
Solution: Orientation is the key. Participants should have an introduction to the entire experience—including expectations about how to install and use technology, and participation and attendance/completion requirements. Managers should have an orientation about what their employees will be experiencing, and how the managers can help to ensure learning takes place. Early programs should be launched using facilitators who buy into the concept—that is more important than using the facilitator most familiar with the topic in the classroom.
4. Redefining the role of the facilitator.
Solution: Prepare facilitators by immersing them in a blended learning program so they fully understand the participant experience. A team teaching approach, using another facilitator or an online learning producer, can help to maintain energy and interest, and ensure all details are addressed. Facilitators also must understand that each individual component of blended learning needs to be treated as critical.
5. Managing and monitoring participant progress.
Solution: Organizations must assess all components of a blend to ensure completion. Items that appear to be optional generally will not be completed—assessment is one of the critical success factors to overcoming this challenge. Assessment results can be monitored, tracked, and used to ascertain that all requirements have been met. Also, facilitators or course managers should stay in contact with participants to ensure expectations are understood.
Instructional Design Challenges
When learning technologies are introduced, attention often is paid to the technology implementation, while the actual design of appropriate content is left with too little time and budget to create a successful program.
6. Looking at how to teach, not just what to teach.
Solution: Don't predetermine the delivery answer for a particular program. Looking to put your customer service training program online? Go through a thoughtful design process, and determine what pieces may require face-to-face time and what pieces require collaboration. If, after the process is over, you realize this content is not appropriate for online or blended delivery, don't be disappointed. Call it a success because you have not created poor training.
7. Matching the best delivery medium to the performance objective.
Solution: Technology selection should be the last step of the design process. Instructional designers need to go through a thorough evaluation to validate learning objectives and determine appropriate assessment methodologies, before determining how to deliver content for each learning objective. If you can assess the objective in a self paced format, you probably can deliver the content in a self-paced format. If you need to assess in a live setting, then the content for that objective needs to be delivered in a virtual classroom, or perhaps even a traditional classroom. Consider using Bloom's Digital Taxonomy to help design your blend.
8. Keeping online offerings interactive rather than just "talking at" participants.
Solution: When designing for self-paced learning for knowledge objectives, consider a 12- to 20-minute maximum timeframe per topic or module. If you have content that requires more than 12 minutes (the typical time between TV commercial breaks), try to find a way for learners to save their work, and come back later. For virtual classroom interactions, find a way for participants to do something (click a green check mark, send a chat, or participate in a breakout exercise) every three to five minutes.
9. Ensuring participant commitment and follow-through with "non-live" elements.
Solution: Realistically look at the content in the context of your audience. Will your sales force realistically complete 12 hours of self-paced work prior to a live session? If not, don't make the investment. Start smaller and design more live components. When you do include self-paced content, include stringent assessments. Make sure participants know about the assessments, and send the message that they will not be able to move on to live sessions unless the assessments are completed successfully. Then, enforce the requirement.
10. Ensuring all the elements of the blend are coordinated.
Solution: A visual course map with a suggested schedule for self-paced work can help participants get organized. This can be accomplished on a course website that also has all of the links for content, virtual classroom, and materials. Contact information for the facilitator, producer, and technical support should be easy to find on this page. Also, a Frequently Asked Questions section can provide a forum for participants to work through logistical and technical roadblocks. Make sure you have a solid communication plan—with template content and dates for each communication—and keep a copy of each e-mail on the course web page so participants can access it when they are away from their primary computers.
(Portions of this article originally appeared in Training Magazine, March/April 2011.)
To learn how to further mitigate these challenges click on the graphic below to read about our Blended Learning Design Certificate and how you can earn your Blended Learning Design Badge.