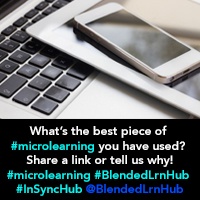 Are you moving towards blended learning with your modern instructional designs? Microlearning provides a viable approach for many training content pieces and learner support resources.
On the surface, microlearning may not sound like a universally accessible option. "My topic's too complicated to teach in five minutes!" you lament. And you'd be right – using microlearning effectively doesn't equate to compressing a three-day, hands-on training program into one five-minute explainer video.
Carla Torgerson provided a helpful use case that will guide you towards best practice during her informative BYTE session, Embracing Microlearning in Your Ecosystem.