Virtually There Session Recap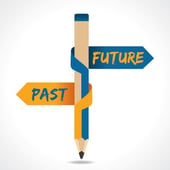 The future of learning has arrived! With virtual reality, gamification, and microlearning, we now have access to a wide variety of strategies, techniques, and technologies when creating our blended learning programs. But how do we make sense of all the options and engage our learners, while also addressing their individual needs?
Jennifer Hofmann explored and defined the future of instructional design during her recent Virtually There learning event. In this blog post, we will explore three key elements: learning hubs, learning campaigns, and learning paths.
Watch the entire recording for additional in-depth information and helpful resources.