BYTE Session Recap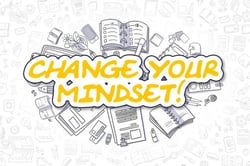 Learning departments often support organizational change management initiatives by designing and delivering associated training programs. It's one of the varied, but critical, responsibilities we have. Unfortunately, navigating personal and professional change requires a certain set of skills, whose development is often overlooked.
Guest BYTE speaker Laura Goodrich, a change management expert, recently shared the secret to creating a mindset for adapting to our ever-evolving world. This blog explores the urgency associated with change today, the drivers behind it, and the underlying connection to learning.
For more information about the elements of a change-ready mindset, and how organizations can gain buy-in for new technologies, programs, and models, click here to watch Laura's full BYTE recording.