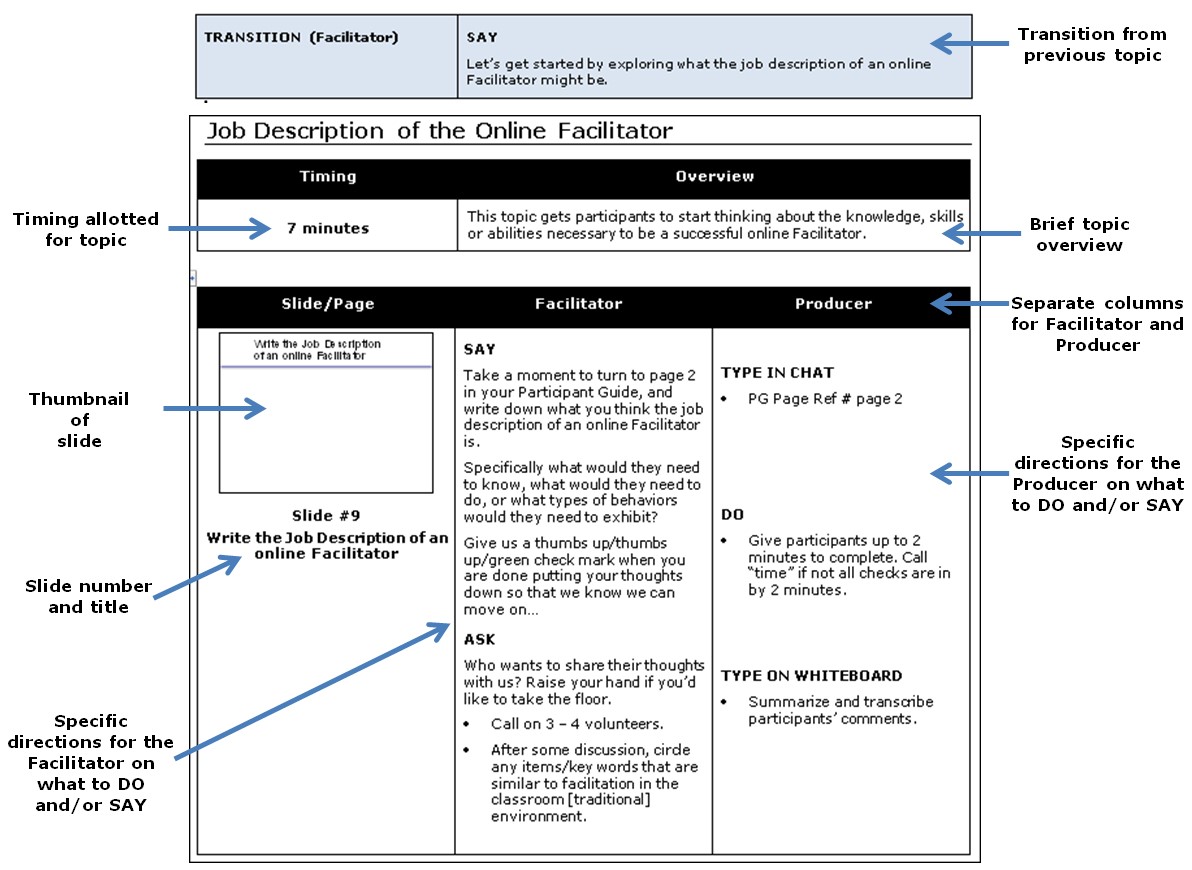 What really goes on behind the scenes when you go live in a virtual classroom?
How does the facilitator and the producer manage to conduct the session without speaking over one another?
A critical part of any virtual training or blended learning course design is the facilitator guide. (You may call it running notes or a master.) The facilitator guide is a master reference document designed to help the facilitator and the producer to prepare for and deliver the program.