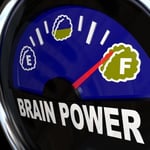 One of the primary goals in online learning is promoting active recall in students. Summarizing subject matter into a useful context is one of the keys to information recall. Elearners should be invited to express lessons in their own words for better comprehension and retention.
Active and Passive
Two different approaches are typically used to instill learning objectives:
Passive recall involves learners reading textual recaps or listening to summaries in the form of lectures. This serves as a reinforcement of covered material in order to promote memorization.
Active recall links information to problems that stimulate the brain to provide answers. Focusing on the practical value of the information is a more effective way to establish it in long-term memory than passive repetition with no real-world context.
Here are some of the ways you can increase active recall in your elearning projects.