BYTE Session Recap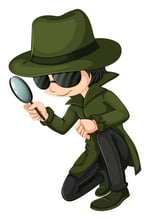 Karl Kapp, gamification expert and friend of InSync Training, recently helped BYTE session attendees "solve the case of the disengaged learner," and provided detailed recommendations for effectively including games in our instructional designs.
This blog post will define the differences between gamification and games in learning, the various types of gamification, and the science behind why our learners' brains respond positively to gamified learning programs.
To learn more from Karl, access his full BYTE session recording here.