Mimeo Webinar Recap & Follow-Up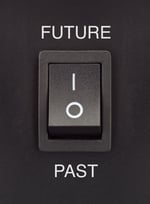 Recently, the InSync team partnered with Mimeo to explore the current climate of corporate learning. We crafted a survey that asked questions about organization learning and the experiences of practitioners in the field. Over four hundred respondents completed the questionnaire, and their insights laid the foundation for our joint eBook, The State of Learning & Development in 2016.
Readers found the facts presented in this report both insightful and reassuring. We believed, though, that providing context and recommended application approaches for the empirical information was a critical next step. For this reason, Mimeo hosted me and their VP of Talent Development, Brad Thurber, so we could share our insights into the data we collected.
This blog answers attendee questions concerning the major trends deemed key by the study, and directs you to helpful resources that complement the survey results and webinar discussion. To get the most from this post, watch the webinar recording here and download the complimentary eBook here.