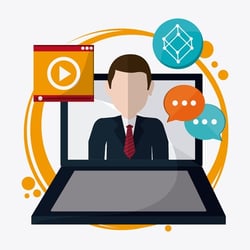 What's the deal with microlearning? Neuroscientists boast about the importance and value of this bite-sized approach. More and more instructional designers purposefully break larger programs into smaller, more concise events and resources.
Today, we'll cover the basics of microlearning and an instructional design approach for creating these content pieces – both highlights from Carla Torgerson's excellent recent InSync BYTE session, Embracing Microlearning in Your Learning Ecosystem.
Watch the entire BYTE replay here for Carla's expert advice for creating microlearning programs and common use cases to clarify when and how to use these resources.