Training Magazine Network Session Recap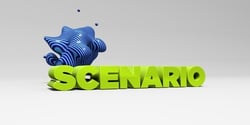 Instructional designers, facilitators, and learners have a huge number of instructional techniques and strategies available to them. For example, the traditional face-to-face classroom no longer serves as the go-to learning environment for effective training. Thanks to technology, the virtual classroom provides a viable option for effective, impactful learning.
Scenario-based learning is a popular technique creating buzz in our industry. Experts Jennifer Hofmann and Karen Vieth recently discussed and demonstrated scenario-based learning with Training Magazine Network participants. Read on for a helpful introduction to this topic, and access the session recording to learn InSync's step-by-step design process.