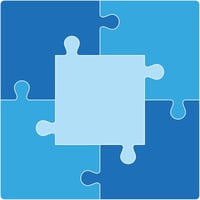 Virtually There Session recap
Blended learning involves a much more complex equation than what we use to create and support traditional face-to-face or singular training events. Not only do we have to manage more technology and content, but our audience also learns on their own, futher complicating matters.
How can we encourage people to interact with the content in a way that makes the most sense for them, when it's most relevant to them? We can provide that support by putting the blended learning puzzle together correctly.
During her most recent Virtually There session, Jennifer Hofmann, President of InSync Training, discussed each element of the blended learning equation in detail and explained how to support modern learners through their personalized professional development journeys. Watch the recording for more detailed information.