The Art of Praxis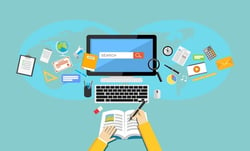 I have been seeing the word "praxis" a lot these days, associated with a few different definitions. To me, the essence of the word, is application – the application of theory to practice. Definitions include examples of practice, and application of knowledge or skills. And, the word is said to have derived from the Greek word for "doing".
Applying theory, knowledge, or skills to practice is what we all aim to do, as modern blended learning practitioners. We use what we consider, know, and know how to do, to make learning happen.
I love making learning happen. I love the creative process just as much as the assembly process. I love creating and making learning come together.