BYTE SESSION RECAP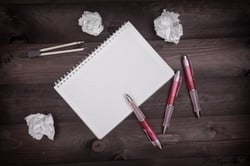 Becoming a more effective learning professional requires a number of skills, none more important than clear communication.
Christine Miles, Co-Founder and Chief Architect of CI², spent years developing a framework that helps people communicate more powerfully. On January 17, Christine generously shared how storytelling provides the foundation of her proven approach with BYTE session attendees.
Read more to learn about the importance of story, why story works, and the elements needed to tell a good story. To review all of Christine's helpful communication skill-building advice, click on the title to access her BYTE session recording,
Mastering Storytelling for the Business Conversation.