BYTE Session Recap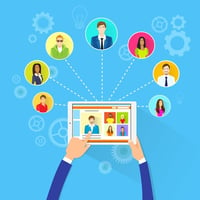 Thanks to technological advances, physical walls and single zip codes no longer constrain our organizations. Virtual teams have grown rapidly and widely in the last 10 years – managers can lead, even when working from different continents then their reports.
Organizations have the ability to hire the best talent, regardless of applicant address. While this is certainly wonderful, there are challenges associated with this business model and management category.
Recently, guest BYTE speaker Mary Kingsley provided sage advice to leaders looking to inspire their global virtual teams. Watch the entire replay to learn about the cultural assumptions you need to let go of for success, habits you can build to increase your cross-cultural listening abilities, and how to develop an effective communication pattern that ensures clarity in the virtual environment.
BYTE learners taught us something too: their proven techniques for, and frustrating truths that hinder, virtual team success.