BYTE Session Recap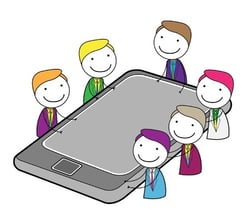 Organizations find themselves embracing the future of work: globally dispersed, virtual teams. We no longer have to rely on our teammates sitting in the cubicle next to us in order to efficiently and effectively do our jobs, complete major projects, and meet goals, all thanks to the power of technology.
Brenda Huettner recently explored the "Realities of Virtual Collaboration" with our BYTE learners, and shared her recommendations for selecting the technology categories you can leverage to equip and empower your virtual team.
Watch the entire recording for insight into the four challenges that virtual teams face, the types of virtual teams that exist, and recommendations for extending existing corporate culture into the remote elements of your organization.