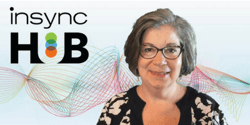 Meet Phylise Banner, a pioneer in online learning, who is the Blended Learning Curator for the Hub. An avid proponent of content curation for modern learning, she is uniquely qualified for this role.
As curator, she will be planning and executing the Hub's monthly learning campaigns. She will be curating learning resources from industry leaders, guiding the creation of exclusive content, moderating the Hub's social community, and inviting experts to host live online events. All of her expertise serves a singular purpose: to help Hub learners design and follow their own personal learning pathways.
Eager to learn from you, Phylise introduces herself and explains the value of the Hub to modern Learning and Development professionals in this video.