We recently conducted a survey of learning professionals and discovered that, on average, practitioners only have $600 a year for professional development. As with all averages, many train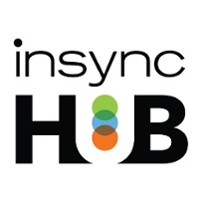 ers, instructional designers, and facilitators may have even less money available for skill building.
In light of such financial constraints, how are we supposed to become experts in all aspects of modern learning?
Jennifer Hofmann, President of InSync Training, spent the last few years searching for a solution supportive of the needs of her learning peers. When she couldn't find one, she created one.
The Blended Learning Hub, launching March 6, provides a social collaborative learning makerspace that builds learners' skills in critical modern learning topics through personalized learning pathways.
The Blended Learning Hub inclusively affords professional development opportunities for every budget. A year of on-demand, perpetual learning in the Hub costs as little as $299.
Learners access the following resources and events in each learning level:
Contributors gain access to introductory resources, as well as, curated and original job aids, visual learning aids, and limited interactive learning opportunities.


Collaborators participate more actively within the Hub community. Leverage quarterly eBooks, a personal ePortfolio for their work in the makerspace, Curator support, and additional interactive and social collaborative learning opportunities.


Creators take control of their professional development with the most comprehensive access to collaborative and interactive learning experiences. Review all available resources, receive guidance from our expert Curator, collaborate with your learning peers, and leverage tools to complete your own research and assessments.
As an introduction to this new perpetual approach to modern learning skill development, we would like to invite you to join the Blended Learning Hub at the Creator learning level for free from March 6 - April 2, 2017. To pre-register, please click here.
This helpful matrix details all of the benefits of the Contributor, Collaborator, and Creator learning levels: