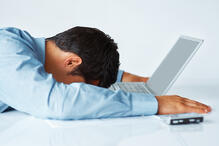 In order for virtual learning to be successful, we need to create environments in which people can effectively learn. Our participants need to be open to learning in this new way, and confident that their time in the virtual classroom is well-spent.
As you review the tips presented in this whitepaper, you'll see that motivation often comes down to answering the question, "What's in it for me?" The latest technologies and best designs won't mean a thing if you can't answer that question for your participants.
So how do we motivate our virtual learners? So glad you asked!
These 101 tips should help answer that question and provide valuable ideas for you to keep in mind when designing your courses and interacting with participants.
To receive your complimentary copy of 101 Tips to Motivate the Virtual Learner, click below.