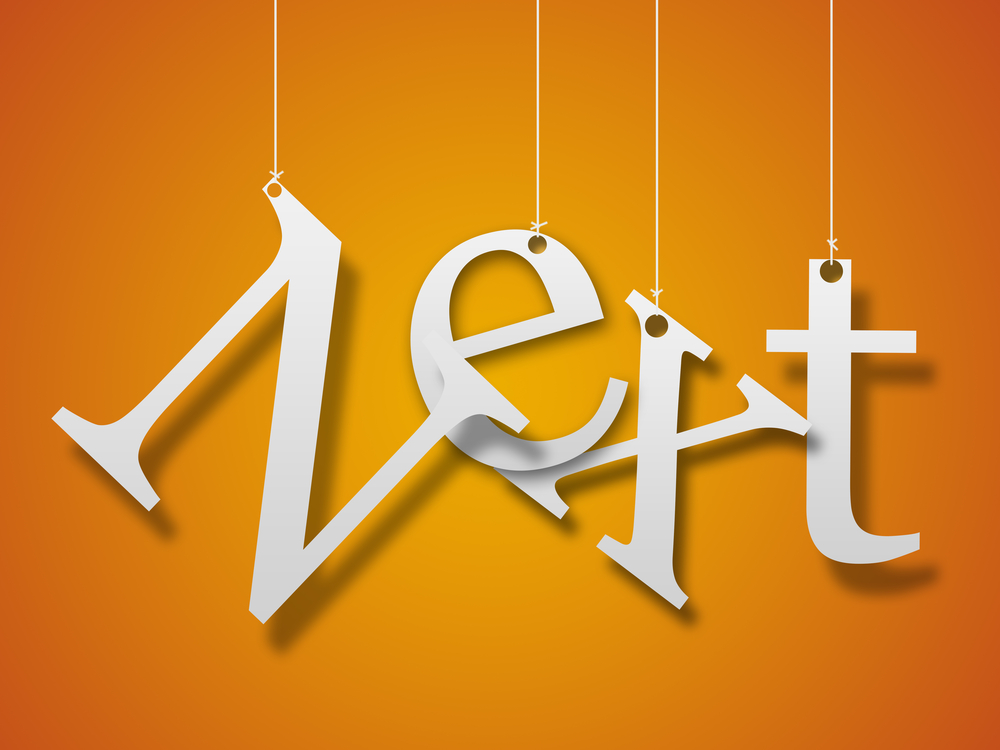 2014 represents the 15th year InSync has supported virtual learning, and that recently prompted me to take some time to reflect on where we've been, the advances we've seen in the virtual training industry over the past 15 years and especially what the future of virtual training and blended learning might hold.
In the beginning, there was LearnLinc (originally ILINC) on a LAN/WAN architecture, accessed by external users via a 56k modem. It was early in the dot-com "revolution," and technology was assuredly going to solve all of our training problems. No longer were learners going to be constrained by location. Many were convinced it was the dawning of a golden age of changing paradigms. <Insert your favorite buzzword here.>
Those of us who were in the Learning & Development (L&D) industry in the late 1990's know what happened next. The dot-com revolution turned into the dot-com bust, and all hopes for the glorious redefinition of training went the way of correspondence schools (and the Dodo). This temporary failure of the new information economy was felt across sectors, but our audience, corporate learners, collectively breathed a sigh of relief. The threat of losing the face-to-face classroom was once again postponed. (Refer to 300 years of distance learning evolution to review other technology disruptions to the expected classroom structure.)
Virtual classrooms were relegated as the last choice, when no other option was viable.
The reason learners and candidly, the entire learning establishment, was relieved that the concept of virtual classrooms did not take off right away was because the industry did not set itself up for success. We bought into technology, not technique. We expected one hour online interaction with low bandwidth and poorly designed content to be as impactful as the face-to-face classroom experience.
In retrospect, it isn't surprising that virtual classrooms were not universally adopted. There was an expectation that it should be easy – the technology will do the work for us. We threw instructional design out the window. We didn't prepare learners for this new experience. And we sold management on high returns for a minimal investment in time to develop and reduction in time to train to mastery. And it didn't work. The outcomes of the virtual classroom programs just didn't measure up to face-to-face. And thus, the traditional classroom dominance continued.
We were there in the 90s when live virtual classrooms began to be introduced into industry. In fact, InSync Training was founded in 1999, and was at the forefront of redefining the virtual classroom. We were also there for the dot-com bust in 2000-2001. Fortunately for InSync, we were learning professionals, not a dot-com company and continued to thrive, even in a difficult environment.
Even way back then, we set standards for synchronous virtual learning and provided customized, comprehensive services and solutions for virtual training. As users of learning technology, rather than technologists or, "computer people," we identified three areas of expertise that needed to be developed in order to allow training organizations to be effective in the virtual classroom.
Content specifically designed for the virtual classroom environment. Organizations did not identify differences between face-to-face classroom dynamics and the dynamics that can take place in a live virtual environment, no time or budget was given to converting or creating content specifically designed to take advantage of the virtual classroom.


Individuals charged with implementing the virtual classroom need to be trained themselves. Again, because organizations didn't recognize that the virtual classroom was different, they didn't realize that facilitators, instructional designers, and even learners needed to be trained on how to make the virtual classroom successful. It was like being dropped in another other country without knowing the language. We could probably figure out how to get around, but the experience would be suboptimal without a guide.


We introduced a new role, the virtual classroom producer, to support/enhance the learner experience. The virtual classroom, even today with advances in video technologies, loses the benefit of eye contact and body language. This can leave a facilitator at a disadvantage. We are also engaging multiple cultures and multiple levels of learner expertise in ways we never have before in history. These new relationships, and its new "dialect," combined with the technology layer that separates facilitators from learners, has necessitated the introduction of the virtual classroom producer. This person serves as technical support, participant advocate, and teaching assistant. Organizations have been adopting this role as a critical part of their training team as they have invested in the success of the virtual classroom.
So here we are, 15 years later. The e-Learning market has grown in leaps and bounds. The global corporate training market is estimated to be between $250bn and $300bn with a U.S. corporate training market in the region of $150bn. Forecasters estimate the eLearning component of that market to be 35% in the U.S. and less than 20% globally. And, all forecasters predict significant future growth per annum in eLearning expenditure.
Virtual classrooms are ubiquitous. Online learning is expected to increase not just in corporate training, but higher education and is even increasingly common in K-12 classrooms. It's an industry that has actually grown throughout the recent recession because organizations needed to provide training to their workforce in more efficient ways.
What's different now is that the industry has matured to the point where we don't expect that technology will do the work for us. We are much more concerned with best practices instead of the latest technology. Organizations are investing in training their workforce (including facilitators, instructional designers, and learners) on how to be successful with these technologies, in addition to just how to use the technologies.
In addition, these technologies have evolved to the point where we can often obtain more engagement from virtual technologies than from the classroom.
Following these trends is an increase in learner expectations. As our audiences become more sophisticated and more familiar with the use of technology, they demand a higher level of engagement from the classroom environment. They have come to recognize that 60 slides in 60 minutes is not a quality learning experience. Facilitators often have a very short period of time in the beginning of a program in which to prove that full participation is worth the learners' time. In addition, participants often expect that learning should continue after the live events are over; learning communities supported by a variety of technologies are becoming a requirement.
InSync Training's recent recognition as the 10th fastest-growing private education company in the U.S. by Inc. Magazine is a reflection of the current attitude towards learning technologies. We're growing quickly and succeeding in the marketplace because we are leading change in the synchronous training industry. We recognize that technologies are simply tools we can implement to make the learning experience more learner-centric. We believe that content and desired outcomes need to be determined before the delivery technology is even selected. We also recognize that learning and development professionals need help in understanding the new world of synchronous training and provide virtual courses that empower training professionals with the skills to support their organization's growth.
And we see more tools on the horizon. Integration of tools like the SmartBoard™ from SMART Technologies, TelePresence™ from Cisco, and iPads™ from Apple Computer are making the virtual classroom more dynamic than ever. Training is becoming more multicultural, and expertise needs to be developed to support training the global workforce. New methods of evaluating outcomes to ensure that training dollars are being spent appropriately are being implemented and blended learning is becoming more of the norm than one week on-site training 'bootcamps.'
As learning technologies and learner expectations continue to evolve, training will continue to present new challenges and we at InSync Training will continue to be at the forefront of finding solutions to those challenges. It's been quite a ride going from an idea 15 years ago to the 10th fastest growing education company in the U.S. and we're eager to see what the next 15 years have in store for virtual training AND InSync Training.
Interested in learning more about InSync Training? Click on the graphic below to download our catalog of certificate courses, workshops, and services.