Virtually There Session Recap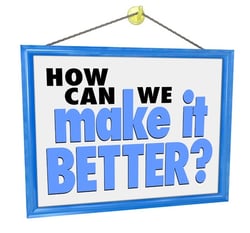 Pixar animator Andrew Stanton said, "The greatest story commandment is: make me care." Some of the most creative storytelling minds use this mantra when illustrating to increase audience engagement with their films.
Unsurprisingly, this approach can apply in modern learning, as well. How do we get our learners to care about our training programs?
Learning Strategist, Enzo Silva, and his colleague Kate Tronvig provided Virtually There learners with an easy-to-follow process during their popular session, "You May Not Be Walt Disney, But You Can Draw and Animate."
Watch their session for tips and tricks around using popular eLearning design tools.
Three Guiding Questions
Did you know that your brain processes visual information about 60 times faster than it does text? Research also shows that learners prefer story-driven content, and sharing videos or images increases engagement on social media. This kind of data helps us understand a key truth: our learners are wired to process visuals. Even if we understand that images appeal to modern learners, how do we get started with incorporating them into our designs?
Enzo recommends you ask three main questions:
Why? Why are we introducing this new approach? Why are we introducing a new tool? Why should our learners care about our training module over everything else they're overwhelmed by? Our learning visuals should start by showing that why.
What? When coming up with a video, story, or graphic, ask, "What does my solution do?" What is this initiative all about? What is the shortest way you can share your key messages? Enzo urges you to keep your message short and sweet, saying, "When working on a video, infographic, or eLearning, keep your learners' brief attention spans in mind and tell the story in the most economical way possible."
How? Focus on how your solution, initiative, tool, program, or process affects the learners. How does it improve their lives? Enzo argues that "a good way to connect with learners and to make a direct emotional connection is through a character." For example, designing your eLearning module as a story with a main character in a similar role to your learners helps clearly and easily connect the content to your audience. Remember – you want to show your learners how your proposed solution solves their problem. Don't worry about demoing all the bells and whistles your new tool contains. Rather, focus on the impactful "how."
A Simple Formula
Good learning experiences don't necessarily require fancy technology or expensive platforms. Instead, the best experiences rely on solid design. Enzo shared a shockingly simple formula to frame your designs: Context > Content
Content focuses on the information you provide to your learners. Enzo points out:
"There is already so much content out there. You can curate, rather than create new documentation or how-tos. Services like Lynda.com are a great resource for this content."
Context brings meaning to your learners. As learning professionals, we should focus on creating that context. Enzo suggests:
"A simple way to create context for a new infographic or video, is to start with a simple storyboard or script. Keep it short or simple. Apply a visual metaphor through graphics so learners can follow along."
Curious about the tools available for drawing and animating learning assets? Interested in the process experts use in catchy explainer videos and how it relates to instructional design? Access the whole Virtually There session recording here.