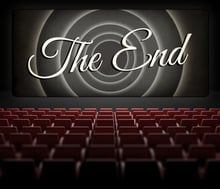 Here at InSync Training, we have a mantra that guides our design and delivery practice: "Nothing stands alone."
We no longer live in the days of siloed training – every resource, activity, and session should connect to a larger learning experience that aims to generate true skill building.
Sure, this sounds great in theory. But how do we actually keep learners engaged and invested after live online training ends?
Well, whether you hosted an informational webinar or a virtual intensive, try these three easy tricks for maintaining the momentum:
Connect people post-learning while respecting confidentiality. Harness the power of social learning. Where appropriate, make a plan to connect learners in a cohort with one another. If the training occurred within your private organization, you could leverage the tools available internally. For example, we use Skype all the time at InSync. Our organizational personal learning networks use them to ask questions like, "AdobeConnect just released an update. How do I launch a breakout room?" We make an effort to set up unique Skype threads for every project or learning function, allowing for quick, easy, and clear networks. If the training took place outside your organization, personal privacy will take priority. Work with training organizers to understand limitations in connecting learners automatically. If restrictions exist to protect registrant confidentiality, set aside time at the end of the program to share recommendations for how learners can personally get connected. LinkedIn or private Facebook groups can offer a solution in this situation.


Write a blog. Virtual learning events, no matter how well-designed, include a lot of detail. Learners cannot recall every key piece of information shared during a session. If possible, publish a blog that includes steps of processes, critical take-aways, and insightful feedback or notes shared by fellow learners. A standard format can make this process fast and easy. Start an outline using the defined learning objectives and expand upon each with information from the facilitator guide or slide deck points. Incorporate this blog into the learning ecosystem and provide learners with directions for how to access it.


Keep the communication flowing. How often have you designed or facilitated content only to have the details of the information shared change? This happens every day thanks to technology updates, evolving regulations, and new processes. Because everything lives in a blended experience, swap out resource versions as needed. Don't stop there, though. Circle back to past learners with a link to or a copy of the resource AND context around it. Offer information like, "In the few months since X Program ended, the process for submitting your expense reports has been streamlined. Download this updated infographic for a helpful job aid that you can use when you return from the annual all-hands meeting. Our VP, Finance shares some insights into the new process saying…." Combining context, resources, and stakeholder buy-in piques interest and demonstrates legitimacy.
These three simple tricks help learning and performance practitioners create truly perpetual learning. Equally important, the process reinforces the value of the knowledge work we provide to our organizations.