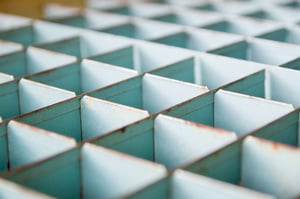 Virtually There Session Recap
For virtual classrooms to become successful and viable, we have to move beyond webinars and toward true training experiences. But how can we accomplish that lofty goal when under pressing deadlines and during a time of global change?
To start, we recommend purposefully increasing learner engagement in virtual learning sessions. Scenarios provide an easy, quick, and thoughtful way to foster environmental engagement, nurture emotional engagement, and stimulate intellectual engagement.
And while incorporating scenarios into virtual classrooms takes a bit of planning, a repeatable instructional design process, and a willingness to make adjustments based on learner feedback, the returns exceed the investment.
Jennifer Hofmann's recent Virtually There event Make Virtual Learning Relevant Using Scenarios in the Virtual Classroom details not only InSync's process for creating three different types of scenarios, but also real-world examples of all three in action. And while this blog shares Jennifer's answers to commonly asked questions about scenario-based learning, you can review the entire event with the free on-demand recording here.
What kind of virtual classroom problems will scenarios solve? Scenarios address a wide variety of pain points common to the live online environment, including:
Learner disengagement or varying levels of engagement within a cohort
Participants multitasking during session
Difficulty teaching soft skills
Demonstrating processes
Helping learners apply what they've learned in other parts of the blend
Redirecting a facilitator who loves to lecture
What types of scenario-based learning methods can I incorporate into my virtual sessions? Generally, we use three different types of scenarios:
Problem-Based – these scenarios present learners with an open-ended problem to solve.
Predictive – these scenarios have learners speculating on the outcome of an event based on their existing knowledge, details & content supplied by a facilitator, and assumptions.
Play-Based – these scenarios involve the use of games to work through a challenge.
Fundamentally, all three scenario types require learners to think critically and apply both new and existing knowledge meaningfully.
When sending learners to breakout rooms to work through scenarios, how do we make sure we aren't losing people? In our experience, learners come back to the main virtual learning room when the session is active. For example, my team once ran a program with 50 learners that was designed with multiple scenarios, and almost all learners came back. We, and the client, did not see a small drop off as a problem, though, because the training was meaningful. If you give people something to do and explain to them why the activity is relevant, learners will come back and participate for the duration of the program.
When breaking a large group of learners into smaller groups, is there a facilitator in each of the breakout rooms? Not always. When first starting learners in breakout room activities, a facilitator or producer will need to help learners get into the breakout rooms and use the collaboration tools correctly. Once learners understand the technical process involved in actually participating in the given scenario, facilitators can pop in to each breakout room and observe. In this way, facilitating virtually mirrors the experience in the traditional face-to-face classroom.
What do you have to consider when designing a virtual learning scenario? At InSync, we use a 7-step process for creating every single scenario. To construct applicable, engaging scenarios, the team considers:
The learning objectives
The audience
The learning problem
The scenario type
The story
The possible solutions
The evaluation process
Note: this process does not exclude the use of other instructional design models, rather, we add it on to other methodologies like ADDIE or SAM.
Good luck with your new virtual learning programs! Scenarios can help you engage learners, demonstrate the value of virtual classrooms, and teach new skills and content in an applicable way.