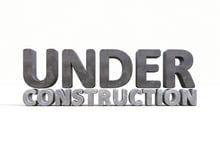 Scenario-based learning offers a powerful instructional design option. This process "uses interactive situations to engage non-engaged learners in active learning strategies."
Designers leverage available technology to create experiences in which learners can solve problems and interact with provided situations to learn new skills.
Our team uses this model in our modern blends to make learning really stick. To introduce this process into your training programs, follow the same seven steps our team uses for scenario-based learning success:
Determine your learning objective. Don't forget instructional design basics when creating a learning scenario. Ask, "Where do my learners need to end up at the end of the process?" Understand what the organization needs to accomplish with the entire blend, and identify how the scenario contributes to that goal.


Identify your audience. Knowing what learners need to accomplish marks the first step in the process, but you also need to know who will participate in the scenario. Audience demographics impacts the scenario's success. Connect with stakeholders to clarify what learners need to know, the foundational skills the group should possess, how many learners will participate in each cohort, and whether they will be co-located or dispersed.


Clarify the challenge or pain point. In our experience, scenario-based learning provides a uniquely effective method for helping learners solve a problem they experience on the job. Before designing your scenario, think through the pain points challenging learners. Using that process failure, technology frustration, or skills gap as the subject of a scenario makes it more relevant for learners (resulting in increased engagement).


Choose the scenario structure. Your audience should determine the type of scenario you create. Global audiences, experienced cohorts, new employees – all of these groups require different things from a scenario. We categorize scenarios into three buckets: problem-based, play-based, and predictive. For maximally impactful scenarios, also incorporate the identified challenge into this step of the design process.


Write the story. Scenario-based learning relies heavily on narrative. Each scenario tells a unique story, with characters, setting, plot, challenge, and resolution. For many designers, crafting the story at the heart of a scenario poses a challenge. In our experience, the best scenario stories feel authentic, relatable, and realistic to the learners. We try to put in them situations they will face on the job. When selecting timing for the scenario components, connect them to specific outcomes for the entire blend. Remember! This scenario constitutes part of a larger training program.


Discover all possible scenario solutions. Learners will navigate a scenario in more than one way. As designers, we have to figure out all the pathways they may take through the process, account for them, and map them out. When planning a scenario, we wonder about things like, "Is there only one answer? How do I get them to that answer if we designed a choose-your-own adventure? Do we care how learners reach the right answer? How much guidance do we give to get them there? How realistic is this to the job learners do?" As you can see, many factors play into the design of a complete scenario resolution.


Give learners space to reflect. The value of scenarios lies not only in the process of doing, but also in reviewing. In the same way designers took the chance to think through the scenario process, learners need to have the opportunity to debrief on their experience. What steps did they take in the scenario? What did they learn from that particular pathway? What did missteps teach them? The instructional design team needs to ensure that learners meet the defined objective. If learners cannot reach the desired end goal, go back to drawing board and tweak the scenario as needed.
Like any instructional design model, scenario-based learning requires a certain level of work. The seven steps detailed above afford a predictable process for incorporating them into your virtual blended learning programs.
Looking for additional information on scenario-based learning? Check out these insightful blog posts: