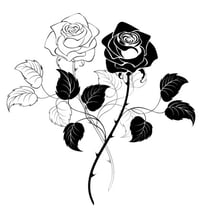 When my kids were growing up, we started a ritual at the dinner table every night where each of us would take a turn answering the question, "What did you learn today?" Everyone had to answer, and when guests came to visit, they were encouraged to participate as well. At times the kids would roll their eyes and get cranky, but most of the time they were eager for their turn so that they could share.
We were a house full of educators, where teaching and learning came first. What each of us learned that day, no matter how small, prompted our conversations, debates, arguments, and laughter.
Recently I was asked to lead a steering committee through a debrief meeting at the end of a conference. In discussion with colleagues in advance of the meeting, I asked them what they thought about using the "what did you learn?" approach in the debrief meeting.
One colleague said that in his home, they all shared one "high, low, funny" highlight each night at the dinner table. And then my grown daughter, who happened to be working this conference said, "Yeah, Mom, like 'rose, bud, thorn.'"
My daughter went on to explain:
Rose: What was the good that came from your day, from an event, from a project?
Bud: What are you looking forward to, what good may still come?
Thorn: What went wrong, or what bothered you?
Beautiful. Perfect. How did I not know about this "rose, bud, thorn" approach?
On the surface, this approach is a simple way to recognize and discuss what was positive (rose), what has potential (bud), and what was negative (thorn) in any situation. Digging deeper, this approach is a magnificent way to reframe and recharge the conversations we have throughout all phases of learning design, development, and delivery.
The Rose
When we talk about what works in our learning solutions, we need to think about how everything has blossomed – how it has come to fruition. How we have cared, fed, trimmed, pared, and respected our work. The "rose" in our work is the showcase of success. As learning designers, architects, producers, and facilitators, we can take a seedling and make it blossom into a glorious rose. We can, and we do.
Talking about our work this way, with the "rose" in mind, can recharge our conversations, and reframe the way we communicate these treasures out to our clients.
The Thorn
Yes, I'm going out of order here (on purpose).
When we talk about what is not working so well in our learning solutions, we need to think about why things are not, did not, do not work. And, we need to understand that each of these issues, challenges, and failures have consequences. The "thorn" in our work is what protects our success by reminding us to respect what we do, and learn from what goes wrong.
Yes, we can get a nasty cut from a thorn, but when we do, we treat it with salve, and patch it up as best we can to protect it. And we learn not to handle that rose so carelessly – to do better next time.
The Bud
This is my favorite, so I've saved it for last. When we talk about our work, we too often leave out the notion of possibility. We tend to accept "what is", and are hesitant to talk about "what else can be".
The "bud" embodies the core of our work, and is naturally resplendent with possibility. Imagine presenting your work to a client and adding an entire component focused on possibility. Say to them, "Here is the onboarding training that we have created for you, and here are additional components that you can develop further on your own". Provide care and feeding instructions so that they can successfully blossom those buds, and maybe even transform them into a community garden.
What Did I Learn?
Most of us know what a rose is, know what it smells like, feels like, looks like, and acts like. We interact with roses, and come away with impressions. We tend to them in our gardens, place them at the center of our tables, and deliver them as gifts of honor. Maybe now we need to infuse their beauty and potential into the language of the work we do.
As a proud parent, I am (of course) thrilled that I learned something so potent from my own daughter. I did end up leading the conference debrief meeting with the rose, bud, thorn, approach, and the steering committee came away with a plethora of rose bouquets. More important, we each came away with an armful of thorny buds, and the inspiration to blossom those buds into their resplendent rosy glory.