---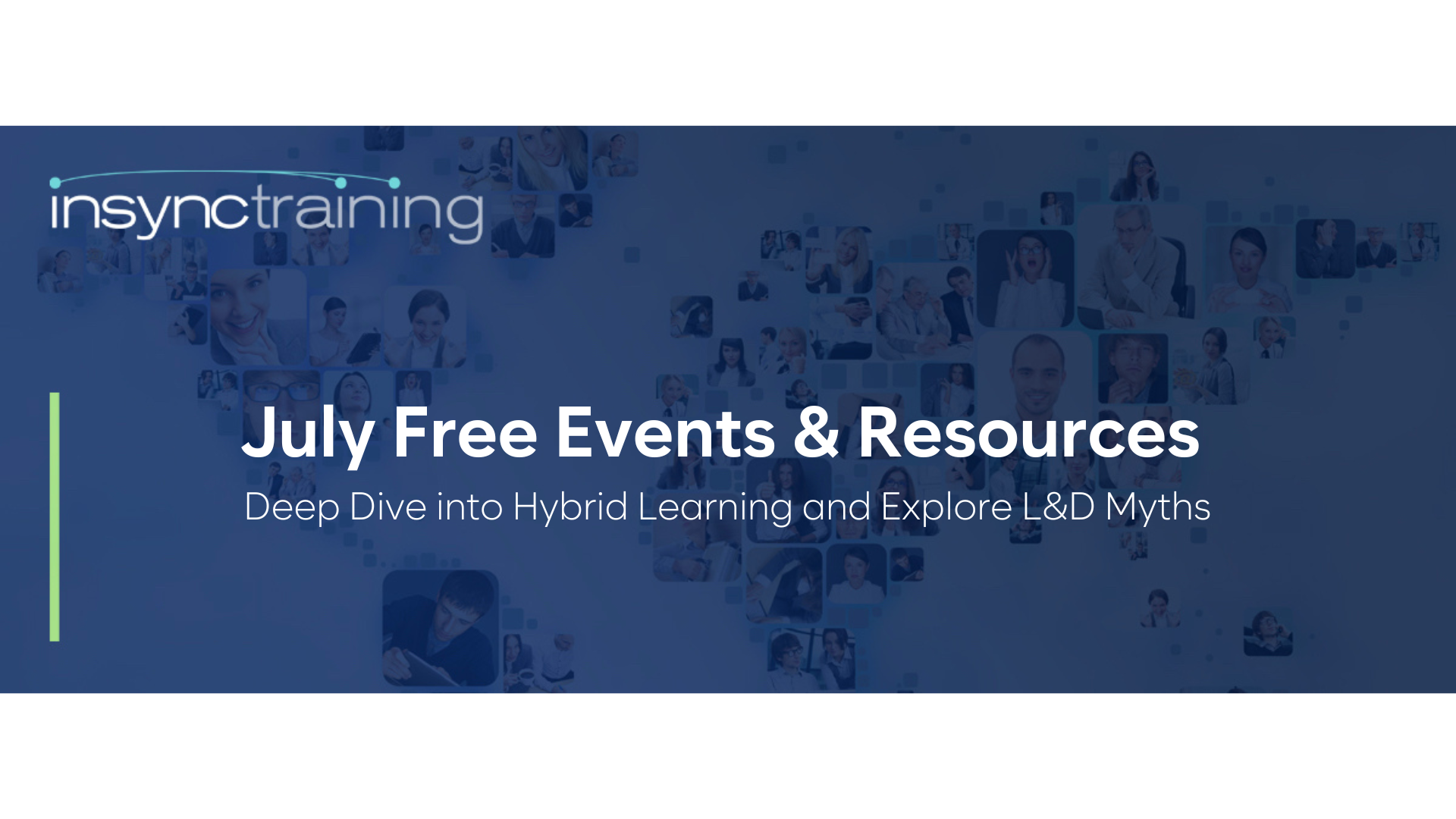 We've got the industry's hottest trending topics - all month long!
All throughout July, InSync Training offers you a full schedule of FREE events, blog posts and industry-leading insights into: Cultural Inclusivity & Psychological Safety in the Virtual Classroom, Blended & Hybrid Learning, Microlearning, and more.
Join us for free weekly virtual learning opportunities! Scroll Down to Learn More & Register Now.
---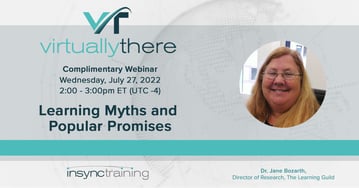 Free Virtually There Webinar
Learning Myths and Popular Promises
July 27 | 2pm ET (New York) (UTC -4)
Separate Training Fact from Fiction!
Join us as the Learning Guild's Director of Research, Dr. Jane Bozarth, leads a conversation for experienced practitioners who understand that research doesn't support designing training that accommodates myths like learning styles, personality types, and generational differences, and want to have a meaningful conversation about why.
We'll take a look at what the research really says and examine ways of applying this information to our practice—even though that may mean making plans for what to do instead. We'll also talk about why these ideas are so appealing, and how we can leverage that information in conversation with stakeholders.
---
Free Weekly Webinar - Learn How to Learn Online
July 8 | 2-3pm EST

July 14 | 12-1pm EST
July 19 | 1-2pm EST
July 27 | 2-3pm EST
Today's hybrid training environment is complicated: Three people are logged on independently, another five are sitting in a room together watching your session projected onto a big screen, two people are sitting in the same room as you because they want a face-to-face experience, and some are on mobile phones. They are spread out over four different countries.
We need a learning model that adapts to where people need to learn, while also designing content in a way that meets the business goals. In this session we'll discuss the strong relationship between hybrid learning and blended learning. You'll learn how to make hybrid part of the blend, as well as how to adapt the blended learning design to the composition of the audience. Finally, you'll discover the importance of being flexible in facilitating blended learning in the hybrid world.
Discover the power and capability of the virtual classroom in our Learn How to Learn Online workshop. Interact with peers, learn from an expert facilitator, and experiment with virtual classroom technology functionality.
---
New Episode - Modern Learning on the Air podcast
July 14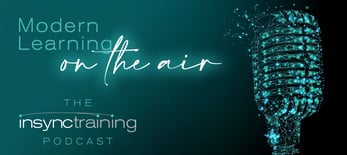 Blended Learning vs. Hybrid Learning...It's Complicated
Join Jennifer Hofmann and Karen Vieth explore the sweet spot where Hybrid and Blended Learning come together.
---
Become a Certified Virtual Learning Expert ®