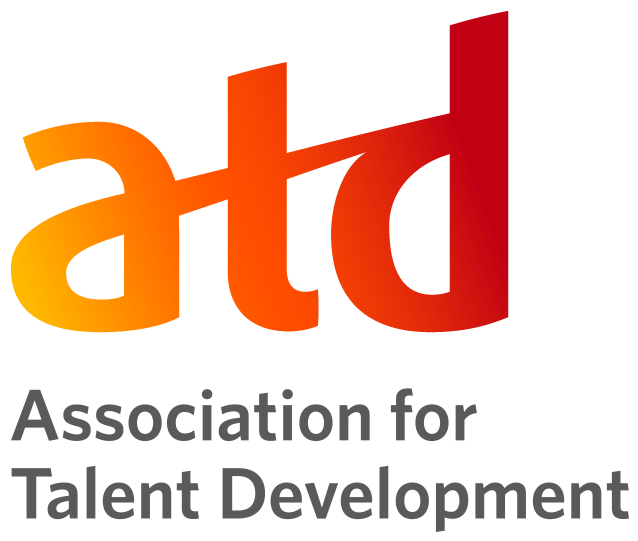 ATD Session Recap
I'd like to thank the ATD Learning & Development Community of Practice for hosting a Webcast on June 1, when I delivered Blended Learning Instructional Design: A Modern Approach.
The audience (over 300 strong in the live event!) was incredibly interactive. I am so thankful to all of the attendees for contributing to the conversation.
Highlights from the conversation are below. And don't forget to scroll to the bottom of the post for all of the valuable resources.
On Assessing Blended Learning:
"Assessment can happen in lots of ways. For example, if you have a rich scenario in online training then working through the scenario, which can allow failure and retires, can be a great way to make sure the learning is engaging, facing challenges, and working in the correct context." – Participant
"When I say assessment, I don't necessarily mean testing. Because we can assess in a live format like this by sending you to breakout rooms and having you create something - like create a budget or a brainstorm. And those are types of assessments, as well. So it doesn't need to be a test, but we need to know how the facilitator of learning knows that you can move on to the next piece of content. We are not necessarily testing learner mastery at this point. We are testing that the facilitator can move on to the next step." – Jennifer Hofmann
On Manager's Role in Blended Learning:
"The training participant's manager has a great deal of influence on how intentional and motivated the participant is to learn. People who resist any learning session (pre-work or otherwise) aren't really motivated in my experience." – Participant
"I used to say "bad manager" for not letting us learn. I do want to take a step back and say that most of our managers haven't learned this way and don't understand the requirements. They probably sat through one hour webinars where recordings sufficed and don't understand that pulling people away from a live event could be negatively impactful. Additionally, in their experience, self-directed work was always optional. So maybe part of this blend is some kind of job aid or kickoff for the managers. Letting them know that if they enroll their direct reports in these programs that this is what they need to commit to, and this is what they are going to get out of it." – Jennifer Hofmann
Jennifer says >>> For more information, check out this blog posting: Getting Managers Engaged in Virtual & Blended Learning.
On Required Attendance in Blend:
"I've been trying to get my organization to develop an attendance policy since we transitioned to blended learning. Any tips?" – Participant
Jennifer says >>> Consider using digital badges as an approach. In a mobile global workplace, paper certificates of completion as a form of recognition have become less desirable. Learners want the ability to digitally present their credentials and skills. Potential employers also want digital credentialing, allowing them to understand a candidate's skill set quickly.
You can use this to encourage attendance. For example:
Learners who complete self-directed lessons receive a level one badge for EXPOSURE.
Learners who earn their EXPOSURE badge and attend all live sessions receive their APPLICATION badge.
Learners who earn their APPLICATION badge and complete some project/assessment receive a MASTERY badge.
Using this type of approach, you can reward participation and manage attendance.

Resources:

You can click here to watch a recording of the webcast. It is available to the public for 30 days, and then only to ATD members after that.

Bloom's Digital Taxonomy of Learning was introduced, and the following resources were recommended. The chat went wild!

There is a whitepaper that supports this session:

Blended Learning Instructional Design: A Modern Approach - Instructional designers are constantly being bombarded with new technologies and new trends. It's difficult to distinguish which are fads, and which are worthy of our time and resources. There also seems to be the perception that you can teach any content using any technology, which is hardly the case. This whitepaper will provides guidance for creating a successful blended program.




If your organization wants to learn more, consider our Blended Learning Design workshop - click the picture below to learn more.