T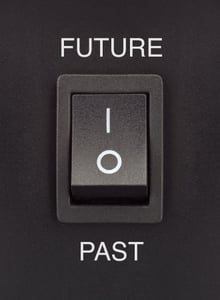 he future has arrived! Instructional designers and facilitators now have access to Jetsons-like immersive technology as part of their training toolkits. How do we engage learners with these new tools? This blog post provides a helpful introduction to EdTech. For more expert guidance, attend Bobby Carlton's upcoming guest BYTE session to learn more about "Engagement through Immersive Technology."
Humans, and even animals for that matter, have been using the concept of technology to resolve issues from the very beginning of time. We are presented with a problem, we hypothesize/explore/test/attempt/fail/repeat - until we come up with an idea for a solution, and then we assess the data from our trial and error process to improve that solution. Over time we then continue to build on the successes and failures of the process, to continually improve the solution.
In today's modern world, the definition of technology brings thoughts of computers, mobile devices, and robotics. It's true that technology can be that, but it's much more. The term has a wide definition that will vary from person to person, because it can be a physical product, but it can also be a process, and it always starts from an idea or a problem that needs a solution. Technology is an idea, an approach, and a strategy to resolve a problem.