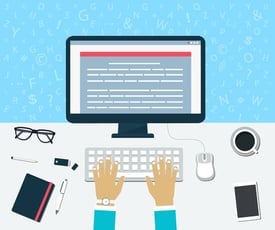 My knowledge of blogging was initially acquired as a graduate student for a social media course. Dr. Andrew Klobucar, who was the professor at NJIT for my social media course, stressed that social media as a whole—which included blogs—had the role of creating community. Communities usually formed under the categories of self-promotion, net-citizenry, common interests, or as an outlet for employers or workers in the marketplace.
Our assignment involved choosing one of these categories, then creating and/or curating content to support a particular community through a blog. The blog that I started in graduate school, TechCommGeekMom, is still going strong five years after it was started, and is still considered one of the top blogging voices in the technical communication and e-learning fields.
I discovered that blogging was a self-learning tool. I learned to improve through trial and error, which made me a stronger blogger in time. There were several important lessons that I learned on my own that have enhanced my abilities that could be brought to the workplace.