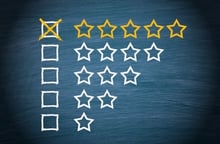 There are different points of view on how assessment in microlearning actually plays out. There are some variables to consider when sorting out what learners actually gain from these nuggets of information.
The good news is that microlearning is assessable. In fact, there's even research to prove it.
Microlearning Is Working
Lenny DeFranco, in his article, Why Microlearning Drives Over 20% More Information Retention Than Long-Form Training, shares findings of a 2015 research study highlighting the link between microlearning (chunked in three different sizes), and corresponding assessment questions. The results: microlearning has macro impact on learning.