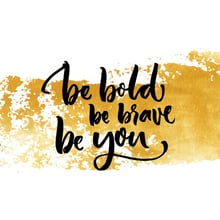 This is the second part of a blog post from our guest blogger, Susan Bassett. To view the first post, "It's Amazing What Creating Online Energy Can Do!," click here.
Passion and Courage
Love what you do. Whether you call yourself a trainer, instructor, facilitator, presenter; the nom de guerre doesn't really matter. Being a great online trainer requires soft skills and a high level of motivation to share your passion about the subject being presented.
This is the complete opposite of finding yourself online with a trainer who reads the slides and notes word for word.