This post was originally written by Sunder Ramachandran on his blog Learning Experiments. Many thanks for sharing.
Blended Learning is a hot topic of discussion in the L&D community. The definitions and perspectives on this theme are wide ranging and vary depending on who you are speaking to. Implementing a blended learning strategy is a mandate that most training managers carry.
Jane Hart of C4LPT recently surveyed 750 L&D professionals on 'What blended learning means'? The results were interesting:
49% felt it's a combination of face to face & e-learning
23% felt it's a strategic L&D approach to support multiple learning initiatives
21% felt it's an activity containing a range of formats and media
7% had other ideas
Most commentary on this subject comes from the learning technology providers who drift towards integration of tools/platforms/course-ware/devices/mobility etc to achieve a blended learning architecture. The argument around blended learning usually involves transforming a traditional training experience to a learning journey that involves classroom, e-learning, virtual classroom sessions, sharing on the enterprise social network, leveraging social platforms, just in time support provided via mobile, etc.
More often than not, we define blended learning from the trainer's/L&D perspective. How about thinking of it from a learners' perspective?
From that perspective, any experience that enables them to perform a job better should be an integral part of the blend. This could be attending an Instructor-led session, e-learning, conversation with peers on the ESN, catching up with the cohort (meet up type of event), taking a MOOC, writing or reading a blog, watching a peer in action, teaching another colleague, watching a YouTube video, participating in a twitter chat, engaging with peers from the industry in a Facebook/LinkedIn community, etc.
When you see it from the learner's perspective, blended learning as a term is fairly easy to define.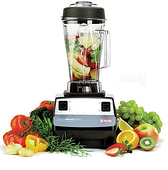 As a learner, a true blend should integrate:
Learn: Anything that helps you learn should make for a good ingredient in the blend. Most learners are fairly platform/tool agnostic and L&D folks are often more in love with their tools than the learners. There are teachable moments galore in the classroom (physical or virtual), e-learning, MOOCs, T-MOOCs, Webinars or any other form that presents teachable moments.
Do: An opportunity to perform the task you have learned or been trained for trumps everything else. As a learner, an opportunity to roll up my sleeves and perform, whether in a real scenario or a simulated environment, is critical to build confidence.
Share: Conversations are a valuable learning resource. These could be offline discussion forums or leverage that happens over the enterprise social networks. Clearly there are tangible benefits in encouraging learners to work out loud as they keep learning and getting better.
Teach: The best way to learn is to teach. Learners should get an opportunity to teach what they have learned for the enrichment that experience provides. There are several large organizations that have formalized this process of 'colleagues teaching each other'.
Simple! The next time you are building a blended learning journey, think from the learner's point of view. Does the journey allow them to learn, do, share and teach? If yes, then you have a fairly comprehensive blend irrespective of the tools/platforms or the 'lack of' in that journey.
I am keen to hear your feedback. Do drop me a note when you find the time!
To see the original blog posting on Sunder Ramachandran's Learning Experiments, click here.
Interested in learning more about blended learning? Check out InSync Training's Blended Learning Design Certificate workshop by click on the name or the graphic below.