Training Magazine Network Session Recap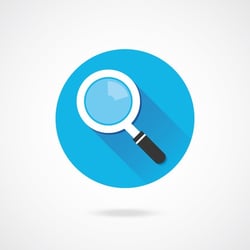 Our learners have the world at their fingertips. If they face a new challenge or want to know some obscure fact, they have the power to get the answer immediately and move on to the next thing.
This instant access partially defines a modern learning experience. But what does this mean for our content and how it relates to our learners?
Jennifer Hofmann and Phylise Banner explored this question, and how it changes the roles and responsibilities of learning and development practitioners during their recent Training Magazine Network event, "Modern Learning is Perpetual Learning: How Do We Become the Google of Learning?"
This blog covers the quandary created by complex content in the era of simple search. Watch the full webinar replay here: http://www.trainingmagnetwork.com/events/1082 to learn about modern learners and how apply a proven approach to become their trusted advisor and go-to information source.
The Reality of Learning Today
Picture it: it's 20 years ago, and you're working on a school paper. You need to know the capital of the Ukraine. How did you get that information? You would go ask a teacher, or refer to the Encyclopedia Britannica. Maybe you'd check your textbook, since it related to what you learned in class.
If a student had the same question now, they'd almost always turn to Google, get the info and move on with writing the paper.
Training, Jennifer argues, has undergone the same transformation.
"If you needed information or a process to do your job 20 years ago, you'd attend a formal training in a formal classroom environment. If you needed to learn to make an Excel pivot table, for example, you may have gone to a two-day formal training class because it'd be covered for an hour on the afternoon of the second day of training. Today you can get content in a lot of ways: you go to Lynda.com or YouTube for tutorials, and Google or another search engine for a step-by-step guide. There's hundreds of ways to learn to create a pivot table. They may not be the most efficient ways, but they'll get you the right answer with low risk. It's quicker and easier than waiting for a formal training session."
This new approach shifts learners from Push training, where they're served formal content during singular, instructor-led events, to Pull learning, which empowers them to access content where and when they need it.
Complex Content and Search Engines
Now that learners teach themselves skills, tasks, and information using the internet, they face an unexpected challenge: the oversimplification of complex ideas.
Inherently, search engines simplify content and user queries. The process or concept searched remains complicated, but Google can lead learners to think otherwise. For example,
"If you needed to create a project plan for managing a LMS implementation. A basic, but well-worded search yields 400,000 results. How would you select a result? What I would do would be to skip the ones that have ads associated with them because I would be innately suspicious (don't know if that's fair or not), but then I would take a look at that first result. '6 Steps to a Successful LMS Implementation' happens to be published by the eLearning Guild. I think, 'Well I know the eLearning Guild. I think they're a trusted source.' But what are the chances that an article from a trade magazine, no matter how well written, provides me everything I need for an LMS implementation? There's a danger here. The danger for us as learners is that we think it provides us everything I need and that I don't need steps to skills until the project starts to fail. I Googled it. I got an answer. It's not enough of an answer."
Phylise explains that algorithms provide the fundamental problem.
"When we depend on these algorithms – and they are quite complicated – but if we go back to the basic algorithms of Google, what drives them is page ranking. Page ranking is about how many links a website or webpage has to other valuable information. How well connected something is to other information. That's not what I want to base my information on. I like this notion of taking a drink from a fire hydrant. I like this notion of – it's not enough for me to rely on the search algorithms and we do need to take things a step further. That's where the machine and human need to come together. That interaction really does come into play. The human element is so important. Ask a coworker. Ask an expert. Ask your PLN. Build your PLN. But it's not enough to rely on these search algorithms any more, especially when it's that fire hydrant sensation."
For more information about modern learners, and becoming as valuable as Google, check out this complimentary resource:
A special thank you Training Magazine Network for hosting Jennifer and Phylise, and for allowing them to share their wisdom with TMN's learners.