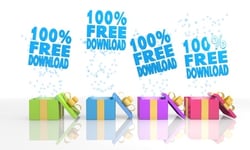 Establishing yourself as an effective instructional designer or facilitator requires that you are knowledgeable, effective, and dynamic in the virtual and blended classroom. Unfortunately, while navigating new and emerging technologies, focusing on learning needs can sometimes fall to the wayside. Even understanding what participants need in order to successfully complete an online learning initiative can prove to be challenging. And, as we all know, if you can't engage your learners, your learning initiative will likely fail.
Fortunately, the experts here at InSync Training have created an integrated suite of complimentary resources that will walk you through the process of enabling learners in the modern classroom. As always, our focus remains on solid, intelligent instructional design, but now you can take the unique needs of modern learners into account.
What Tools Are Available?
Jennifer Hofmann, industry leader and president of InSync Training, has provided these resources to help you define the critical elements you must include in your virtual and blended instructional designs to ensure maximum outcomes and particpant engagement.
This resource bundle includes three easy-to-access complimentary pieces:
A four-minute animated video
An informative whitepaper
How to Use the Tools
These tools are designed to be used together. We recommend that you first watch the YouTube video, as it provides a high-level introduction into the critical ways you can enable virtual learners.
Once you have watched the video, read Jennifer's whitepaper, Enabling Virtual Learners by Design, to gain an understanding of the theory behind these key instructional design elements.
Finally, register for Jennifer's complimentary BYTE session on August 12th, Enabling Virtual Learners by Design, and come prepared with questions!
By utlizing these tools and following the prescribed pathway, you will be:
Introduced to the key approaches involved in enabling virtual learners through design.

Given detailed instruction on how to encourage learner success.

Provided with the opportunity to learn from Jennifer Hofmann herself during a live learning event!
What Next?
Make sure you register for Jennifer's BYTE session! These sessions fill up fast and you don't want to miss out.

We hope you enjoy the video and the whitepaper and that we'll "see" you on August 12th. Thank you for coming along with us on this learner-focused journey. We're happy you've joined us.