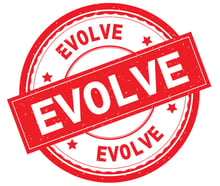 We talk a lot about learning journeys. The modern learning landscape has evolved, and standalone programs no longer exist.
Learners reasonably expect personalized, relevant training experiences. Designers understand that their role has changed to accommodate complex perpetual learning programs that resemble winding pathways.
But what about facilitators? How has their responsibility shifted in the age of learning journeys?
Karen Vieth, InSync Training's Facilitation Lead and Implementation Specialist, offers a unique perspective. When asked about this exact evolution, Karen shared:
"I look at this situation in modern learning and think about the facilitator as tour guide. When we think about a guide, we think about them taking people through different areas. As a facilitator, we have to guide learners through environmental, intellectual, and emotional success.
How do we do that? On this tour we need to be comfortable. Our job as facilitators is to understand where our learners are and create an experience that engages across all three elements. Not just walk in their shoes with them, but to give learners a pair of shoes that fit already.
The environment that allows them to engage intellectually, while supporting that engaged emotional state through a broken-in, comfortable feel in the learning. As facilitators, we map to introduce concepts, and map out the journey, and help learners navigate their own learning paths. As we guide learners through this journey, we have to connect all of the possible learning paths. Each participant comes to training with different experiences and knowledge levels. Our job as the 'guide on the side' is to connect those existing paths and pave new opportunities."
Making this change requires a shift in mindset. Traditionally, facilitators acted as arbiters of information. They sagely shared content through dense lecture. This model mirrored traditional higher education and met the expectations of stakeholders. Organizations expected that learners received all the detail about a subject during a two or three-day intensive. Learners sat and listened, passively absorbing material.
Now, though, facilitators shift from lecture mode to collaboration counselor. Certainly, facilitators must readily and effectively share key content. But their main focus becomes helping learners connect the information to their current and future responsibilities. Application, peer-to-peer collaboration, and practice create the foundation for effective modern training.
Today, the most effective facilitators teach mission-critical content and then create an environment in which learners feel comfortable contributing and potentially failing in safety. Learners become active participants in the process, turning to facilitators for guidance when they feel lost or stuck along the way.
Ready to take your facilitation skills into the future? Build on your fundamentals with the brand new Advanced Facilitation certificate program.