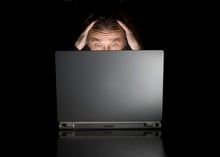 Virtually There Session Recap
When thinking about designing or facilitating live online learning, what scares you the most? For many, the technology feels like an intimidating part of the equation.
What if learners can't navigate the environment?
What if we lose audio in the middle of the Subject Matter Expert presenting key information?
What if the slide deck fails to load within the platform?
We hear this angst all the time, even after supporting organizations in making the move to virtual classrooms and upskilling L&D practitioners for this environment for almost 20 years. Those fears – the ones based on unwieldy, unpredictable technology - are all well-founded.
Jennifer Hofmann, InSync Training President, recently shared her secrets to flawless virtual events. She acknowledges that the technology itself presents a major stumbling block for learners and learning leaders, alike.
How do you make sure the inherent risks of virtual classroom technology don't undermine the value of your training sessions? Try this!
Four Tricks to Managing Virtual Classroom Technology
The beauty of virtual classroom technology is how easy it is to schedule, record, and catalog a training event. Learners from all over the world can come together during a lesson, connect with one another in real-time, and build practical, applicable skills.
But, as we've pointed out, the technology can (and does) get squirrelly from time-to-time. Keep calm and carry on by following these steps:
Prepare ahead of time. Facilitators and producers should set up the session prior to the live event. A run-through to work out any kinks in the content or identify gaps in the platform features helps tremendously. Learners need to prepare ahead of time, too. Either schedule a stand-alone "learn how to learn online" session to teach them platform basics for interactivity or engagement, or require them to log-in early to the first session to familiarize themselves with the platform.


Figure out technical support. Outline and communicate a plan for technical support that learners can access during the session. A producer provides an in-class resource devoted to managing difficulties individual learners may run into. Plus, their expertise enables the facilitator to continue teaching even if something goes wrong. Make sure to also provide a phone number to the platform's technical support line in your learner communications and in participant materials.


Know when to stop. Sometime technical gremlins take over. If you've spent more than five consecutive minutes fighting with a widespread problem, cancel the class. It's a pain to reschedule, but doing so maintains your credibility with the learners and avoids creating a negative perception of virtual classroom training that forces 30 minutes of disjointed learning into an entire hour.


Tool-up your facilitators. Specific equipment can make or break a facilitator's success in the virtual classroom. We highly recommend a headset for teaching, as speaker phones create terrible audio quality, and holding a handheld phone is not practical. We highly recommend a second screen for the facilitator to provide a back-up if one system shuts down or fails unexpectedly. Invest in a hotspot that you can use during an emergency power-outage. And don't forget a charger for your laptop!
Advice From the Trenches
In addition to the best-practices we identified during our day-to-day work in the virtual classroom, Virtually There learners who have their own practical experience shared their favorite tips, including:
"I've found that a wired internet provides a more consistent connection than using my Wi-Fi."
"Shut your computer all the way down for about 10 minutes before logging into your virtual session. It helps the computer 'refresh' before launching the virtual classroom platform."
"Host activities in the 'lobby' before the start time to engage learners from the get-go."
"If you aren't using VoIP for audio, connect with a landline phone rather than a cellphone. You're less likely to lose service in the middle of facilitating."
By removing the trouble so common with technology, you will feel more comfortable advocating for and facilitating in the virtual classroom. As demonstrated by these easy-to-apply recommendations, simple steps can take you a long way toward creating a flawless virtual event.
Do you have a tried-and-true technology tip you'd like to share? We'd love to hear it! Post it in the comments below.