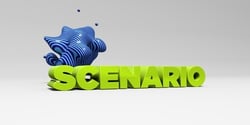 Training Magazine Network Session Recap
Instructional designers, facilitators, and learners have a huge number of instructional techniques and strategies available to them. For example, the traditional face-to-face classroom no longer serves as the go-to learning environment for effective training. Thanks to technology, the virtual classroom provides a viable option for effective, impactful learning.
Scenario-based learning is a popular technique creating buzz in our industry. Experts Jennifer Hofmann and Karen Vieth recently discussed and demonstrated scenario-based learning with Training Magazine Network participants. Read on for a helpful introduction to this topic, and access the session recording to learn InSync's step-by-step design process.
Scenario-Based Learning Fundamentals
Many of us have encountered scenario-based learning, due to its popularity in traditional face-to-face classrooms. Scenario-based learning uses interactive situations to engage participants in active learning strategies. Typically, learners are presented with a problem to solve or an outcome to predict or game to win, all of which aims to creatively engage learners to meet the learning objectives.
Along the way of scenario-based learning, content is typically introduced. Mistakes are made. Challenges are conquered. As learners apply subject-matter expertise, critical thinking, problem solving skills, all while learning in a safe, authentic, real-world context.
Connecting Learning with Learners
Karen explained that scenario-based learning is often non-linear, saying:
"It can provide multiple feedback opportunities to our learners. It's based on decisions that learners make at each stage of the process. Branching scenarios are like 'choose your own adventure' stories. Instead of saving a princess from a palace, scenario-based branches are meant to help deal with upset clients or negotiating, and managing employees, and business-related challenges."
As you think about those key takeaways, remember that learners aren't meant to learn in one single way. When planning blended learning programs, we must take into consideration the learning strategies and styles that individuals may have. Malcolm Knowles' Adult Learning Principles can help us make smart decisions.
As a refresher, the Adult Learning Principles argue:
Adults need to be involved in the planning and evaluation of their instruction.
Experience (including mistakes) provides the basis for learning activities.
Adults are most interested in subjects that have immediate relevance and impact to their job and personal life.
Adult learning is problem-centered rather than content-centered.
Jennifer further explained
"Scenario-based learning allows our learners to have a say in the direction of their learning. It creates that 'what's in it for me?' and lets learners make mistakes in a safe environment. It allows for opportunities for meaningful practice and examples. Get us involved in examples that we can take back to our job."
Ultimately, the most successful scenario-based learning designs incorporate the model into larger blends, allowing for authentic design for each learning objective.
If you'd like to learn more about this trending and highly relevant topic, click here to watch the recording of their session.
Do you have experience with scenario-based learning? Share your favorite tips and tricks in the comments below!