Making the Virtual Classroom Global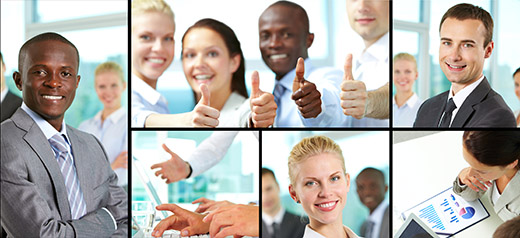 Globalization, new learning technologies and dispersed workforces have provided us with a much more diverse learner base than ever before. Naturally, the virtual classroom paves the way for working with these global audiences more easily. How are you adapting to respond to these changes in your classroom?
In order to answer these questions, training professionals need to recognize the influence that culture plays in the classroom - especially classrooms that have three or even more cultures represented at the same time. Reading the body language in the multicultural bandwidth becomes critical to learning success. Managing class dynamics, communication issues, and cultural differences is an advanced facilitation skill, supported by informed design.
What is a Global Virtual Classroom?
It's a strange new world we train in. It is not uncommon for us to facilitate sessions to participants from three or more countries. Differences in native language, culture, and even time zones can change the dynamic of the class, and even impact your messaging.
We tend to be 'ethno-centric', falling back into our comfort zones and teaching as if our participants are just like us. Me? I am a white women with a Master's degree who lives in New England. I speak one language - English. These characteristics create a very specific cultural profile and should encourage me to examine my personal delivery. For example:
Am I using local idioms that don't translate across cultures?

Is it morning for me while evening for participants in Australia?

Am I the only native English speaker?
Any of these characteristics can change the dynamics of a classroom; combine them and we need to pay extra attention.
And remember, all of this is occurring in the virtual classroom, without the benefit of eye contact and body language to help us keep track of how participants are doing.
Keys to Designing for the Global Virtual Classroom
Focus on these four key design concepts and you will be on your way to creating your own effective global virtual classroom.
Recognize the influence culture plays in the classroom

. Culture is a 'shared pattern of preferred values, beliefs, attitudes, assumptions, and behaviors that define the way of life for an individual.' Defining a way of life is a BIG DEAL- and while we may not understand, or even support, a particular philosophy, we need to be inclusive in our instruction in order to engage our audience. The multicultural classroom blends participants from various cultures to form a diverse learning environment.


Identify course and materials design considerations for working with global audiences. First, identify who may potentially be in your audience and learn about the different cultures/nationalities/countries. Case studies and anecdotes should be reviewed so they are relevant to everyone (Tip: use reviewers from the different cultures to provide this feedback). Some materials may need to be translated. Consider exercises that encourage your cross-cultural audience to collaborate in a way that creates trust and not conflict.



Adjust your existing instructional design and facilitation skills to accommodate a global audience

.

Consider incorporating more reflective exercises and less lecture, so language is less of a barrier. Use a producer to capture key thoughts that are spoken aloud and type them into chat, to ensure understanding. Moderate your pace, and encourage participants to bring their own experiences to the classroom. And work with local contacts to help you understand local concerns.



Identify challenges regarding technical issues, class dynamics, communication challenges and cultural differences when working with global audiences.

Different cultures have different expectations about participation requirements and their relationship with facilitators. When you combine that with the fact that they are bringing their own expectations and paradigms to class, understanding is key. And remember, not everyone has the same comfort level with the virtual classroom.
Creating a true global virtual classroom does not just happen - it takes planning, training, and understanding from all members of the training delivery team. And understanding from the learners: this is new to all of us, and we can all learn from each other.
An extra bonus - learning to teach in a global environment helps you to become a more informed global contributor. This is the future of work, and you may just be ahead of the curve.