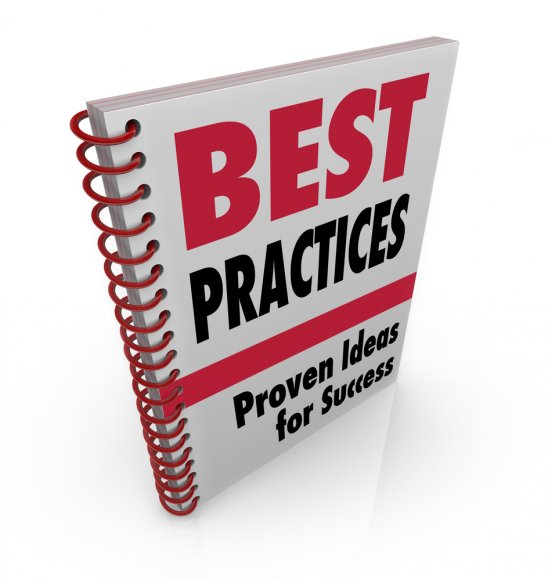 That is the question (we hear over and over again)
To help provide some answers, here are some best practices for using live video in the virtual classroom.
When faced with teaching in a virtual classroom for the first time, one of the principal concerns of even experienced face-to-face facilitators is the loss of "cues" from the learner audience. We are so accustomed to the traditional environment; it's a natural consequence that we expect the learning experience to be reduced when we remove that face-to-face contact.
It's true the absence of learner body language and facial expression can rob the inexperienced virtual trainer of the opportunity to adjust his or her presentation to make it more effective—increasing the risk of un-engaging, ineffective delivery. And while most virtual classrooms now include the capacity to incorporate live video by using web cameras, or "webcams," we need to ask the question: "What does use of live video add to the experience?" Is the primary point to highlight the speaker? If so, then maybe you should rethink whether or not to use it. When making the decision, follow the advice of Dr. Karl Kapp (author of "Gadgets, Games and Gizmos for Learning"): "If the only thing you're doing is showing someone's mouth moving, the video has no instructional value."
As a matter of fact, you actually can reduce instructional value if you haven't given thought to the entire experience. For instance:
If the facilitator is looking between the camera, printed materials, and the virtual classroom, the video stream looks disjointed.
Since the video stream is rarely entirely in sync with the audio stream (whether telephone or VoIP), participants paying close attention to the video can get distracted by trying to match the speaker's lips to his or her words.
Using live video all of the time can decrease the impact of the live interaction—participants will stop paying attention. A more strategic application will create a more meaningful experience.
When to "Go Live" with video
So when should you use live video in the virtual classroom? Be strategic about answering this question; remember, it needs to be about more than seeing a talking head.
Use live video at the beginning of a curriculum to introduce the faculty (facilitator, producer, guest speakers, etc.) This puts a face to the name, and provides an image for participants when trying to visualize the speaker.
Open Q&A sessions can take advantage of live video, because the focus is not on technology or formal knowledge transfer, but rather on back-and-forth discussions. If the speaker can focus on the camera, as opposed to notes or technology, the video experience is much more consistent.
"Next Steps" or "Calls to Action" can be impactful when the physical connection is made with live video.
In short, the strategic use of live video when it adds instructional value will force participants to pay attention to the new engagement opportunity on the screen.
Rules to "Go Live" by
Once you have made the decision about when to use live video, there are some basic guidelines to help improve the quality:
Ensure that your participants all have a comparable learning experience. You need to make sure everyone has the hardware and bandwidth required to support this feature. Don't disenfranchise your participants by giving the impression they have missed something important.
Always deliver from the same location, so you can ensure you can control the background. Run test sessions to make sure your area is adequately lit, and the background is not distracting. You may want to consider a background screen, such as the one offered at www.thewebaround.com, to create a clean, uncluttered space. Also, determine what distance you would like to be from the camera, and make a note of where your chair needs to be to achieve this distance. A colleague can help you make these choices.
Avoid pastels and complicated patterns on your shirt or blouse, so your face stands out in a clean, professional way.
Learn to look right into the "eye" of the webcam, so your audience members feel as if you are looking right at them.
To provide consistent audio quality, the use of a headset/microphone is a best practice for virtual facilitators. Utilize a set with small earpieces, and keep your hairstyle simple and off the face. Earrings can be uncomfortable and look bulky under a headset, so you should consider leaving them off.
Live Participants?
Once you have decided when the facilitator should use live video, and have maximized the visual and technological experiences, you may need to decide if you want participants to utilize the capability, as well. Many popular virtual classrooms, such as Cisco's WebEx (www.webex.com) and Adobe Connect (www.adobe.com/products/adobeconnect.com), offer easy integration of participant video, and it can be tempting to try to bring your participant group closer together by trying to implement this option.
Here are some items to consider:
Do you have control over your participants' machines? If they don't have a video camera or webcam, will you provide one?
Participants will not maximize their environment for live video, so they may have distracting backgrounds or be working in an area where there is constant movement.
More technology means more problems to troubleshoot. Are you prepared to help fix a participant's video during a live class? Do you have the resources to help you do this?
More video means less bandwidth for other virtual classroom resources. If you are trying to balance features such as VoIP, facilitator video, participant video, and application sharing, chances are one or more of these features will be impacted by the lack of bandwidth. Also, consider how many participants may be using a wireless connection from a remote location. Without a doubt, this can impact the experience.
Be warned—even in a perfect technological environment, you should be cautious about encouraging participants to stream video throughout a program. It is easy to forget you are on camera. It is not uncommon to see participants eating, picking up the telephone, or even leaving the class.
Just like with facilitators, it is better to use participants' ability to stream live video in a strategic way. The most effective is when the participants are delivering a planned presentation they have practiced ahead of time.
As far as live video is concerned, the technology is changing quickly. New computers often come equipped with webcams, and bandwidth is more readily available. Full video classrooms, such as Cisco's TelePresence suite, may, indeed, be the trend of the future. However, we don't need to rely on live video all the time to make virtual training great. Use it when it makes sense, and you'll find a picture (or video) is worth much more than a thousand words.
(Originally published in Training Magazine, November/December 2010.)
Are you interested in learning more about designing impactful training for the virtual classroom? Click on the graphic below to check out our Virtual Classroom Design Mastery Series certificate course and discover how you can earn your Virtual Classroom Instructional Designer Badge.