Producer. Host. Moderator. Whatever you call them, this person is the 'unsung hero' of the virtual classroom. The Producer supports the delivery team before, during and after the virtual training event, ensuring everything runs smoothly. The Producer is there to support the facilitator, the learners, and the technology.
[Ready to be the hero of your virtual classroom? Enroll to Become a Master Virtual Producer]
So, what's the difference between a good producer and a great producer? Great producers get beyond the point and click. They help to foster environmental engagement, partner with the Virtual classroom facilitator to nurture emotional engagement, and support the Facilitator in stimulating intellectual engagement for the learners.
SUPPORT

the facilitator

ADVOCATE

for the learners

MANAGE

the technology.
Predict the unpredictable! Trouble shoot everything, all the time! Anticipate what the facilitator needs next. Be the virtual classroom hero.
Click the graphic below to download this infographic today!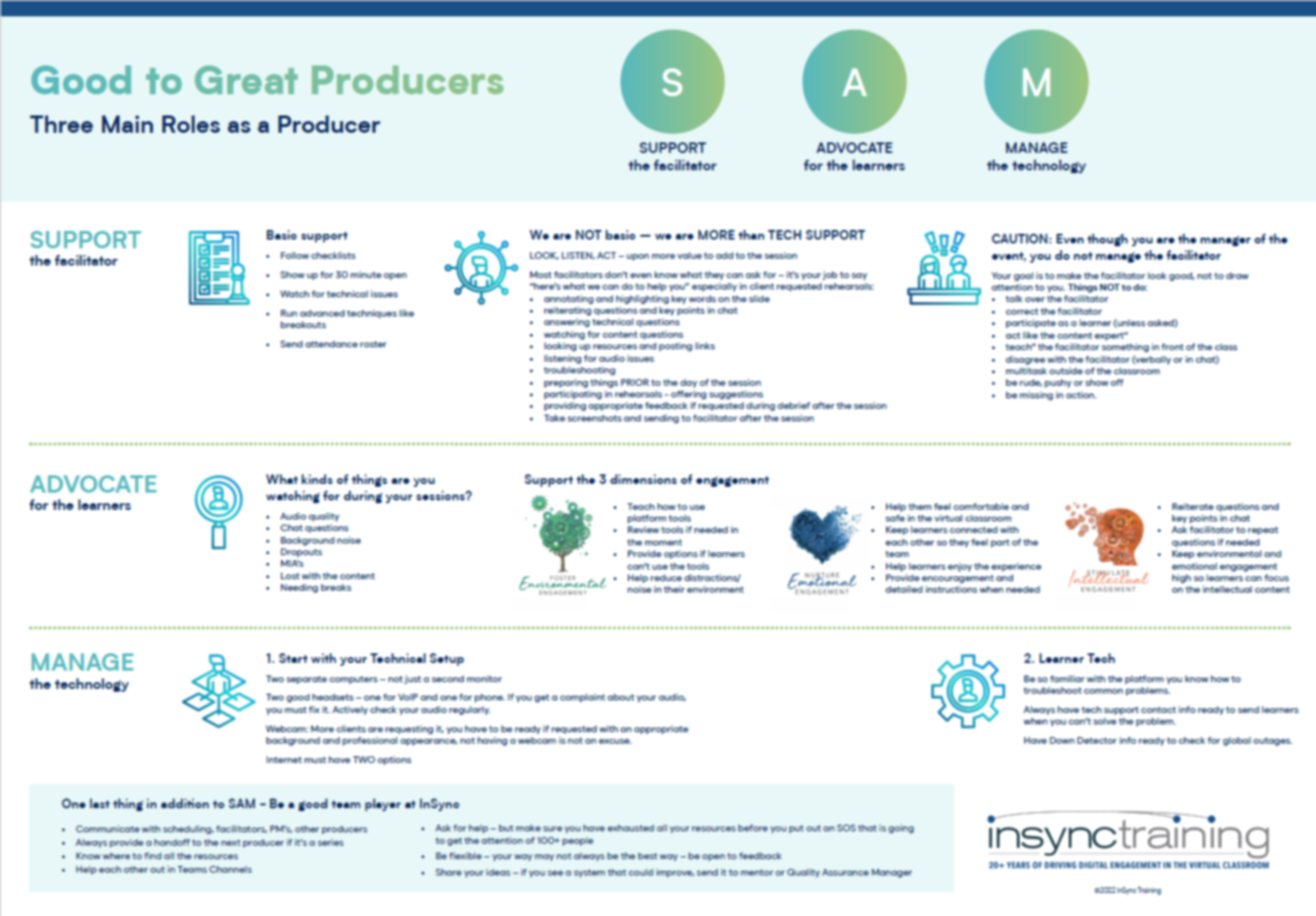 [Ready to be the hero of your virtual classroom? Enroll to Become a Master Virtual Producer]
Learn more about the role of Producer