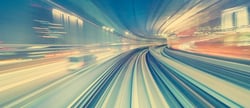 Metrics! Learning ecosystems! Informal learning! Oh my. It seems that the modern learning landscape gets more complicated by the day.
In fact, to keep up with the break-neck pace of change happening in our world, learning faces a unique challenge: practitioners need to operate and succeed in three places at one time. Our strategies, visions, and methods all need to simultaneously consider the past, present, and future.
"How is that possible?" you quite reasonably ask. Myra Travin, Educational Futurist and Learning Design Innovator, accomplishes the seemingly impossible in her work using this helpful metaphor, "Learning and Development is a lot like baseball…I need to hit the ball where it's going to be, instead of just where it is."
Myra joined Phylise Banner for our Modern Learning on the Air podcast to discuss this exact struggle, and to answer common questions like:
Do you think we've learned from the strategies we've used in the past?
Are people learning?
Does behavior change inform the future of training or not?
What is Guerilla Learning?
Listen to the entire 30-minute podcast to discover how individual learners impact sprawling learning ecosystems, what data informs success in nontraditional environments, and integrating AI and emotion into our programs. Just click on the title to listen - Modern Learning on the Air With Myra Travin.
You'll walk away from your lunch break or daily commute having learned a whole lot about adapting to the present and future of training.