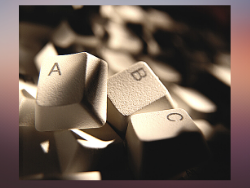 Moving great face-to-face learning to the virtual classroom includes a multi-step process. The first step involves making an effort to understand the value of the learning environment. Next, facilitators and instructional designers have to adapt their approach to maximize engagement and effectiveness.
Underlying these positive attitudes, dazzling designs, and enthralling facilitation approaches lies an important question that requires an answer: who are our key players?
Those leading and managing the change to live online learning have to get to the bottom of this question, as well as the consequences of the resulting answer. Think about three main categories: Learners, Facilitators, and Designers.
Learners
The audience determines everything: facilitation, design, and program outcomes. Will the learners that attend the initial virtual learning rollout have experience with live online training or will the cohort have little technical proficiency? Will the change happen for a single program focused on a small team to test out the process or will employees organization-wide need to attend the inaugural event because it relates to a core business process? Does the program support subject matter experts building highly specific skills or does it provide easy-to-follow introductory information to new hires? Understanding who will attend the program in question allows learning managers to make critical downline decisions and ensures learners needs get addressed throughout the related design and delivery processes.
Facilitators
Selecting the facilitators that will take a great traditional training program live in a new environment has wide-spread impact. Karen Vieth regularly talks about a phenomenon of the apologetic trainer. These facilitators unknowingly set learners up for disappointment. Due to their discomfort with the technology or disappointment in having to deliver virtually rather than face-to-face, they apologize for the subpar learning environment. Consequently, learners suffer because they feel cheated out of a "real" training experience thanks to a tainted introduction. Learning leaders need to carefully select the facilitator for rollout. Don't randomly assign someone on your bench. Identify the trainers willing to try and who are enthusiastic about the opportunity. Look for practitioners that adapt on the fly, go with the flow, and can handle technical hiccups.
Designers
Virtual learning design relies on fundamentals but move beyond them to incorporate multifaceted technical components. Managers should assign the redesign of training content to designers willing to do more than drag and drop existing content into a new environment. Simply moving an existing slide deck from the corporate Dropbox folder and into a Zoom classroom will not create a positive or impactful learning experience. The designers need to purposefully alter the content, determining what learners must know, might want to learn about, and which activities can exist in a new modality to generate engagement. A designer invested in preserving the best parts of face-to-face learning (collaboration, contribution, and application) while embracing the possibilities of technical functionality in the virtual classroom will take your training further than those unwilling to adjust their design processes.
These three key players represent the tip of the proverbial iceberg. Buy-in from stakeholders will matter, too. Help from IT will prove invaluable before, during, and after the launch of a virtual classroom platform. Team managers will need to not only support, but also invest in, their teams' participation in relevant training programs. Starting with the foundation helps you build out a robust, stable program with widespread positive impact.