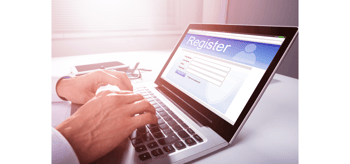 Registration is now open for InSync Training's world-class certification programs and workshops in virtual classroom design, facilitation, and production.
Since 2000, InSync Training has pioneered a tradition of leadership in the training field by researching, vetting, and promoting best practices in virtual classrooms and modern blended learning. InSync's global team of virtual learning experts set industry standards for quality and creativity, supporting blended learning initiatives of organizations within any industry. Educational programs and services incorporate a variety of instructional delivery methods, learner needs, and cognitive theories to optimize learner outcome and effectively facilitate modern workplace learning.
To support the mobile, global workplace, InSync Training offers certificate programs and workshops. Certificate programs are accredited by the International Association for Continuing Education and Training (IACET) and InSync Training is authorized to issue the IACET CEU.
The fall schedule of courses begins August 26 with the Virtual Classroom Design Mastery Series and Master Virtual Producer certificate programs. Other certification courses include Advanced Virtual Facilitation, Virtual Classroom Design, and more. Enrollment cost ranges from $750 – $1,700 per course.
In addition, InSync's complimentary and paid workshops continue, offering participants hands-on experience and the latest tips and resources in the virtual classroom. Workshop topics include Webex for Trainers, Adobe Connect for Trainers, Zoom for Trainers, and more. Most workshops are two-sessions each, with enrollment cost of $499. InSync's Virtually There Webinar Series continues with monthly complimentary webinars on current topics and experts in the virtual training space.
Visit www.insynctraining.com to register and for a full list of courses. Those interested can also call (860) 598-0888 for more information.