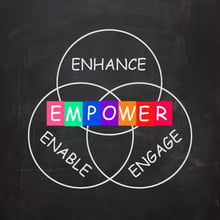 Even with the increased availability and affordability of online training programs, participants don't seem to be particularly engaged in virtual learning.
Jennifer Hofmann, President of InSync Training, believes the design of online programs is to blame.
This video on InSync Training's YouTube channel discusses the five critical elements instructional designers MUST include in any virtual program to properly enable virtual learners to succeed.
View the video here:
This video was based on content in the whitepaper, Enabling Virtual Learners by Design. Click here to download the whitepaper.
We also have a blog post, Enabling Virtual Learners by Design Resource Bundle.