August 5, 2021
InSync Training Instructor: Karen Vieth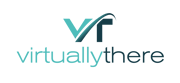 The workplace and workforce are changing at a more rapid pace today than ever before. We've had to adapt; and adapt quickly, especially in the shift from in-person to virtual meetings and virtual training.
Good news – virtual facilitation best practices do exist, and they apply to all platforms. With many organizations jumping in and adding the virtual classroom as a way to reach learners, many facilitators may feel like they are doing fine or don't know if they are doing fine.
In this presentation, you'll learn:
The benefits of upskilling and reskilling your employees for success in the virtual classroom.
Internal and external forces that are driving the need for upskilling and reskilling talent in the virtual workspace.
The 5 core strategies and tactics for effective virtual classroom design, facilitation and production programs.
To view the recording, complete the form
and click on the Submit button.