November 11, 2020
Jennifer Hofmann, InSync Training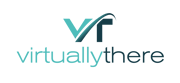 "Blended learning" doesn't sound as exciting as current trends like curation, microlearning, augmented reality, or gamification. But a strong blended learning design approach is necessary to make sense of the many instructional strategies, techniques, and technologies in our learning ecosystems. Organizations also need to maximize their investment in learning and support learners at every moment of learning need.
Before creating individual pieces of content, you need a plan to tie them together.