October 12, 2021
InSync Training Instructor: Dr. Charles Dye, Karen Vieth & Jennifer Hofmann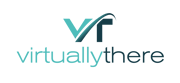 After more than two decades of virtual training, training professionals are still struggling to ensure learning is really happening in the virtual space. To fill the gaps, we add more tool interactions and external gizmos, and hope we happen upon a design and facilitation approach that works. Experienced virtual classroom professionals need to get beyond simple interaction and learn how to create an immersive, impactful, and memorable learning experience. They need to engage learners through meaningful design, facilitation, and production.
To view the recording, complete the form and click on the Submit button.